In Memory of our Fallen Soldiers

Back to the List
Moshe Kriegel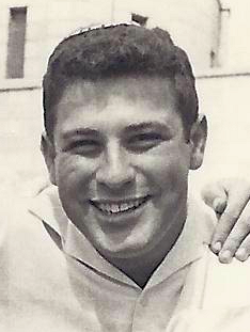 Moshe Kriegel
22 Tevet 5708 (1948)-11 Shevat 5771 (2011)
Moshe was a quiet, pleasant man who was loved by all.
He grew up in Bat Yam and studied in the Tachkamoni shool. His friends report that he was a diligent student and a lively, friendly child. He later became an active member of the Bnei Akiva chapter in Bat Yam. He was a handsome and tall young man who always smiled, drawing others in with his joie de vivre. He studied in the Marom Tzion yeshiva high school in Yerushalayim and then went on to study in Kerem B'Yavneh. At Kerem B'Yavneh, he was known for his good heart and love for others. His fellow students adored him and he was always willing to help others at any time.
Moshe served in the tank corps during his IDF service, participating in battles in the Suez Canal during the war of attrition in 5729 (1969). There were four other students from the yeshiva in his unit. During one exchange of fire, Moshe was severely injured. Although he was able to function independently for a number of years afterwards, his health deteriorated over time and he was eventually confined to a wheelchair. Moshe's endurance and endless patience helped him to overcome the difficulties he encountered as a result of his injury.
When Moshe married Chana, the Rosh Yeshiva, Rav Chaim Yaakov Goldvicht ztz"l, served as the mesader kiddushin. Chana was the love of Moshe's life. She was constantly by his side, willing to help him at any time. Together, they went on trips and enjoyed life despite Moshe's disabilities. Even after leaving the yeshiva, Moshe remained connected to Kerem B'Yavneh, participating in the annual yeshiva dinners along with his wife. He was always careful about learning with his chavruta, maintaining his commitment to Torah study.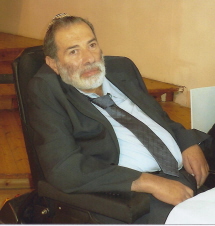 After Moshe's death, his wife and friends established a fund for the class of 5721 in his memory.
Yehi zichro baruch.
May His Memory Be Blessed